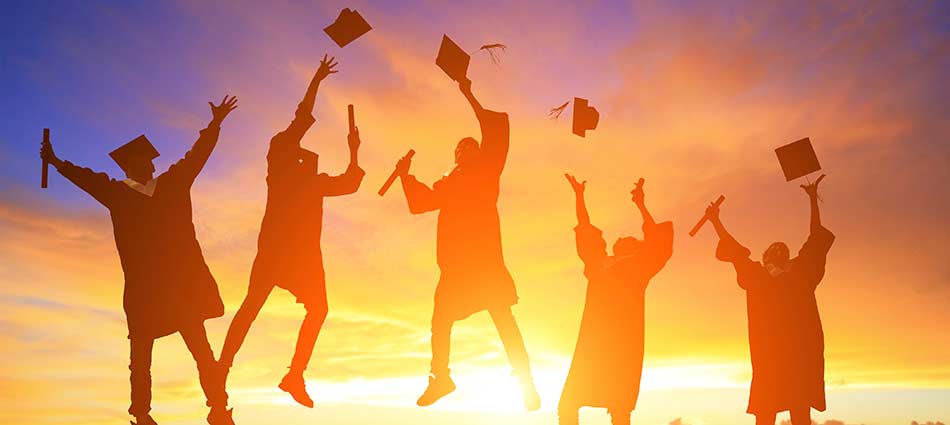 Ford College Graduate Program in Center Line, MI
Save More on your First New Ford Purchase or Lease out of School
Crest Ford is committed to helping you save more when it comes to the first sedan, SUV, hatchback, convertible or truck you choose to invest in during or right out of school. Celebrate your academic accomplishments with a vehicle that gets you around campus or to that first real job comfortably and reliably, as the Ford Drives U College Graduate Program extends bonus cash offers to qualifying students here in Center Line.
Current College, Graduate and Recently Graduated Students Qualifications
Part-time and fully enrolled students in four-year college, junior college, community college or trade schools fulfill eligibility requirements to take part in the Ford Drives U College Graduate Program. More specifically, you get to save more through bonus cash offers here at Crest Ford if you identify as one of the following:
Active college, graduate and trade school students
Recent college graduates (within three years of graduation date - proof required)
High school seniors or recent high school graduates (proof of qualifying university offer required to participate)
College internship and trade school apprenticeship participants
Prepare to present a university diploma, transcript, letter of intent, current course schedule or additional documentation depending upon your current status and other verification specifics that may apply.
A Difference-Making Opportunity to Save with our New Ford Lineup
Save on select new Ford models when purchasing or leasing a vehicle through our finance team. Up to $750 in bonus cash offers extend to that Ford F-150, Fusion, Mustang or Escape you're intrigued by within this lineup. Our team of experts is dedicated to helping you save more in Center Line, checking for additional incentives and offers to maximize value further and help you keep your post-graduation budget firmly intact.
Contact our team today to begin saving more with a new Ford purchase or lease. We look forward to test confirming your eligibility and getting started!