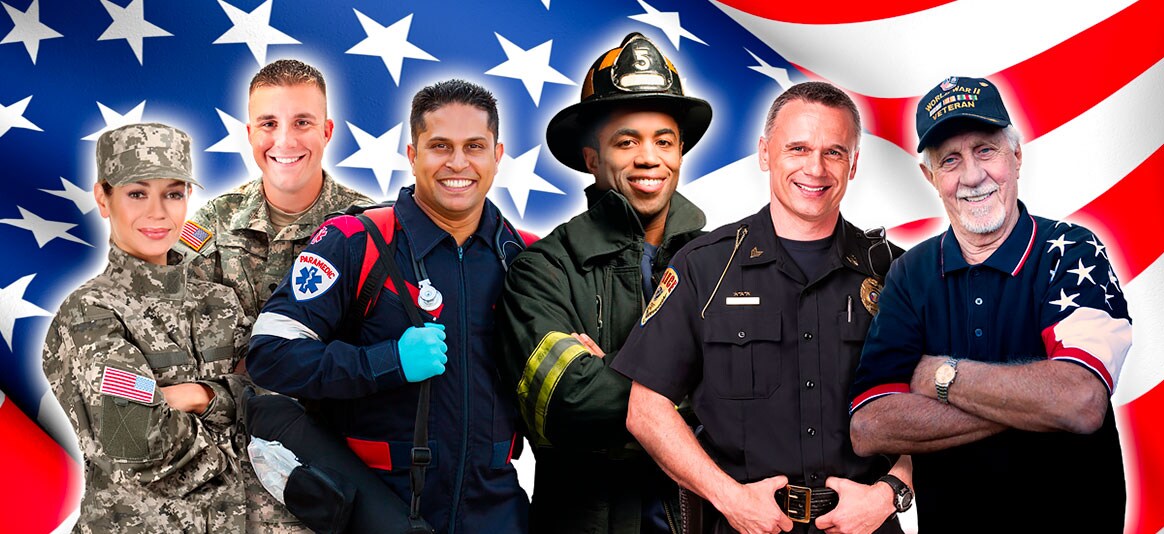 Emergency Personnel Save Through the Ford First Responder Appreciation Program in Center Line, MI
Emergency service teams help to keep our local communities safe with immediate response measures and direct care. Crest Ford thanks you for playing a critical role in making where we live both secure and comfortable. Feel free to maximize value and save more on your next Ford model purchase or lease through our dealership with bonus cash offers, all part of the Ford First Responder Appreciation Program.
What Does the Ford First Responder Appreciation Program Offer?
Qualifying members of the First Responders Association get to take part in this savings-oriented program, utilizing a $1,000 bonus cash offer towards a new Ford purchase or lease here in Center Line. Experience the award-winning difference of the Ford F-150, recently named the 2021 North American Truck of the Year, and other SUV favorites like the new Ford Escape, Explorer and Expedition. This new Ford lineup comes with extensive highlights that span across performance, technology, comfort, style and safety categories. Pair additional incentives and eligible offers to maximize value and save even more at our dealership today.
Who Qualifies to Participate in this Program?
The following parties are eligible to save more through this program:
911 dispatchers
Police Force (includes police officers, sheriffs, sheriff's deputy, correctional officer, state trooper)
Federal Law Enforcement (includes those working for Central Intelligence Agency, Department of Public Safety and more - check with team for other organizations that qualify)
Firefighters (includes both career and volunteer)
EMT (includes EMT and paramedics team)
Crest Ford - Where First Response Team Members Save More
Save more through the Ford First Responder Appreciation program here in Center Line when you choose to buy or lease a new Ford vehicle. Contact our team for additional specifics, as we can process program eligibility and secure your bonus cash offer today.